A Manchester author has written a book about her brave battle against cancer as an 8-year-old child.
Samantha Wilson now 50, has just published 'Reluctant Rebels: My family's fight for my survival'.
After her diagnosis in the 1970s, Samantha went through a journey of pain and suffering through into her teenage years.
Samantha said: "The journey wasn't an easy one by any means, having to open up and to re live personal memories of my childhood.
"The terrible disease Leukemia which did personally take away my identity of my normal childhood."
'Reluctant Rebels' tells the story of how her parents Bernard and Kathleen were told that their child had weeks to live, and how they didn't give up.
Her parents searched for help from a well-known local herbalist, Mr Abbott and gradually, Samantha recovered.

She said: "My father had threats of being sent to prison because of his faith in herbal medicine, which was saving my life.
"Having to go on the run from the authorities at one point which was frightening."
The book tells the story of how Samantha and her family dealt with the shock of the diagnosis through the family's care and support, helped her to survive.
She said: "During this difficult time of my life, I met so many brave children during my time in the cancer ward.
"Even though it's not been an easy year in so many ways for everyone.
"One positive outcome for me personally was, I was able to finally sit down and focus on my completing my book."

Samantha hopes that her book will raise awareness of complementary medicine and help the sufferers of leukemia and their families to never give up.
She said: "If by sharing my story it can help others who may be fighting a similar battle to what I went through.
"Writing and sharing my experiences will have been worth reliving them difficult times in my life."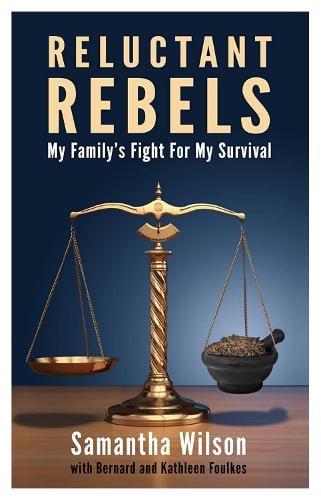 The book is available to buy on Amazon and the book retailer Waterstones.
By Bethany Noon